---------------------------------------------------------------------------------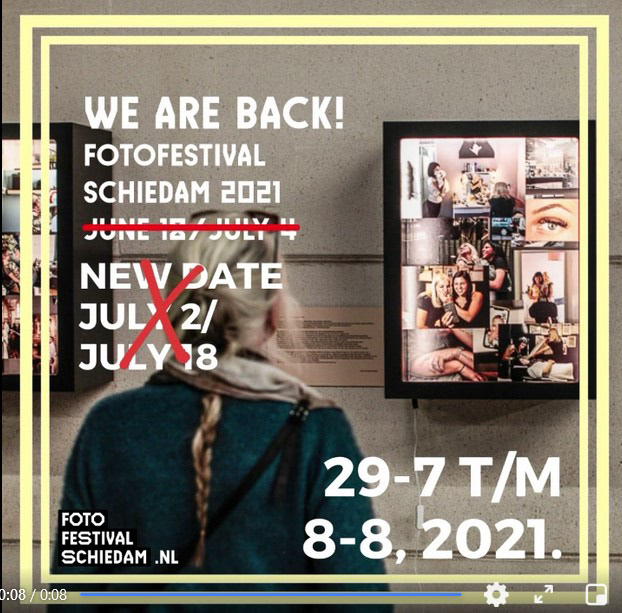 Photo festival Schiedam. Again, Yes!
05/05/2021
For the second time in a row I was chosen for the open call at Fotofestival Schiedam.
This year it has a very appropriate theme. It matches my photography, purpose and passion. Show how beautiful nature is. Nature like animals and landscapes but also human nature. See who you are. Sometimes that is quite exciting for people.. To be seen.
That goes for me too. I am someone who does not like to be in the spotlight. But I like to show how beautiful the little things are.
In addition to the photographers of the open call, with the winner: Judith van Mil, there is a very nice collection of nature photography. Also National Geographic's 50 best photos are exhibited. It is going to be great!

The photo I submitted was taken in Gouda. I'll keep it as surprise until the opening of the festival.


---------------------------------------------------------------------------------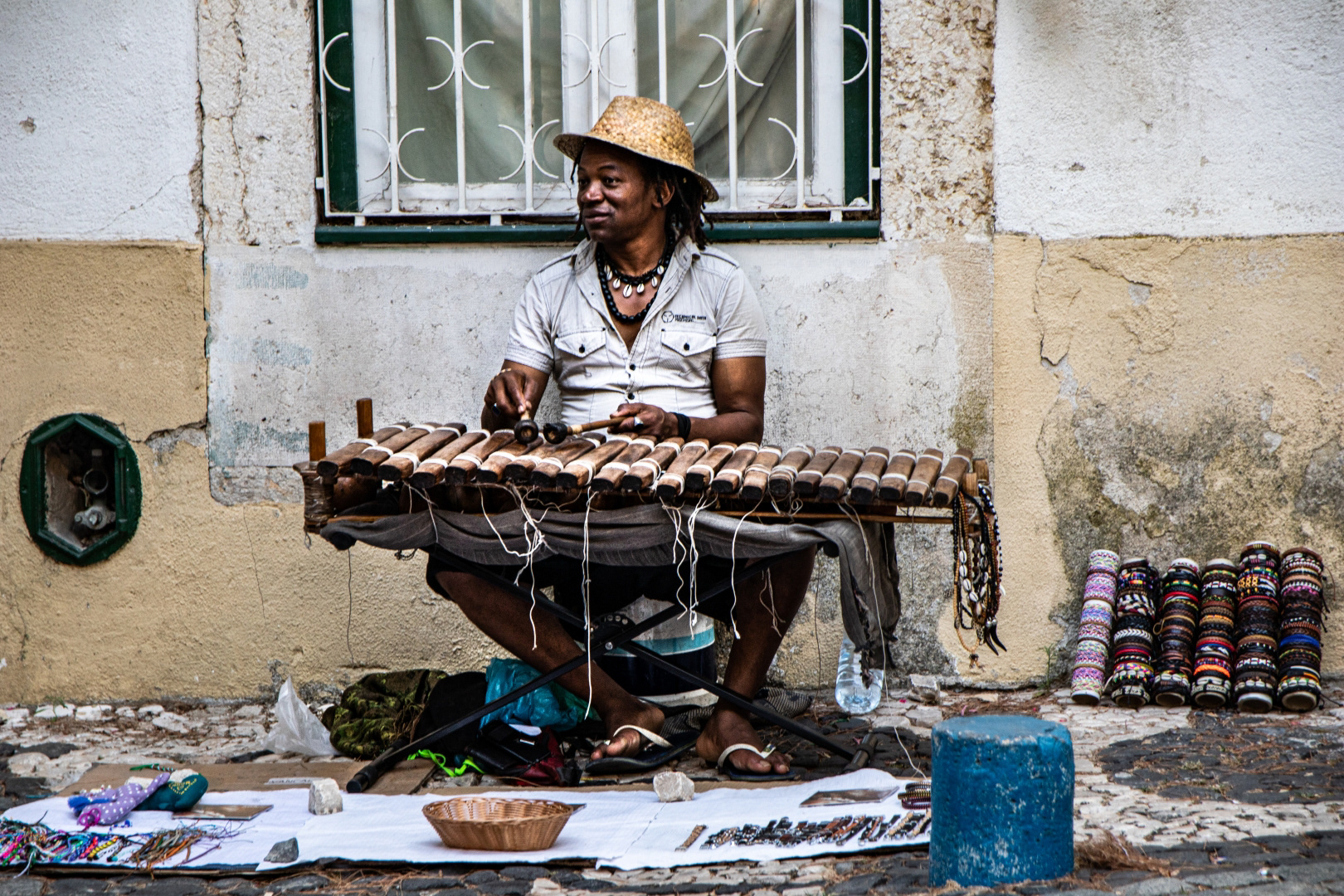 ... the music. Live music. Spontaneously dancing in the street. I can enjoy it so much! I took this photo a few summers ago in Portugal.
I love to travel. Meanwhile, the ticket to Porto is waiting under a layer of dust. The longer it takes, the more fun it is to be there.
I love to fly but it is also very double. Flying is such a big burden to the environment. I hope they will improve the train in Europe in such a way that you can go everywhere easily. To me it seems wonderful to zoom through Europe. The constant change of landscape, a cup of tea tea and a puzzle book with me. Just like our transit from Porto to Guarda and from Guarda to Lisboa back then.
Just a little patience...!
---------------------------------------------------------------------------------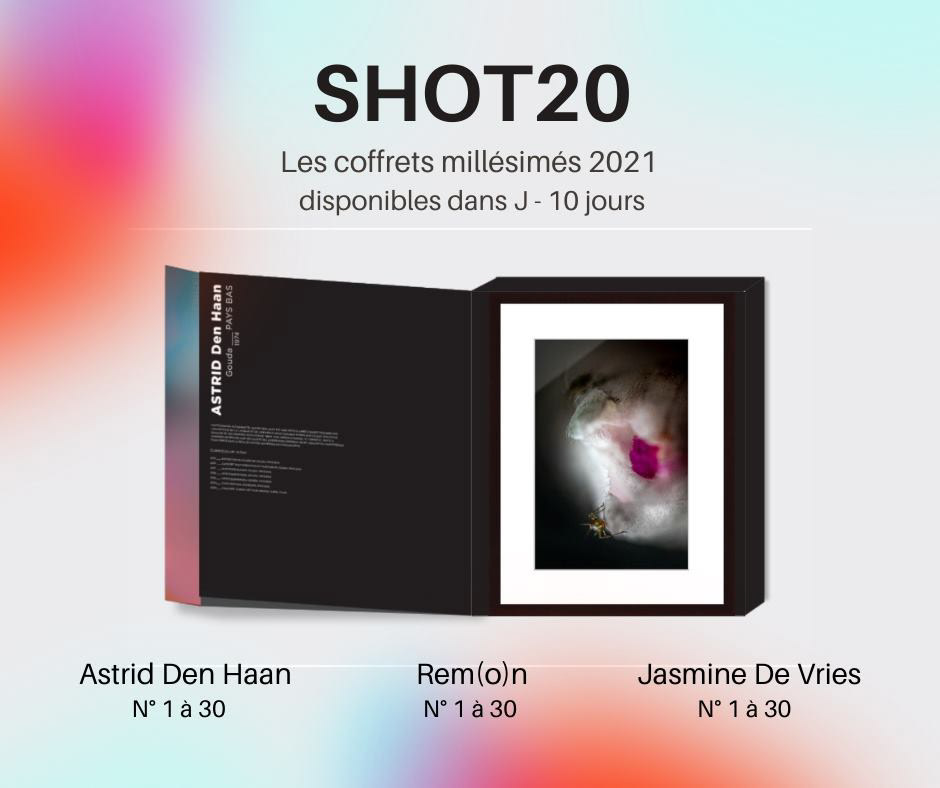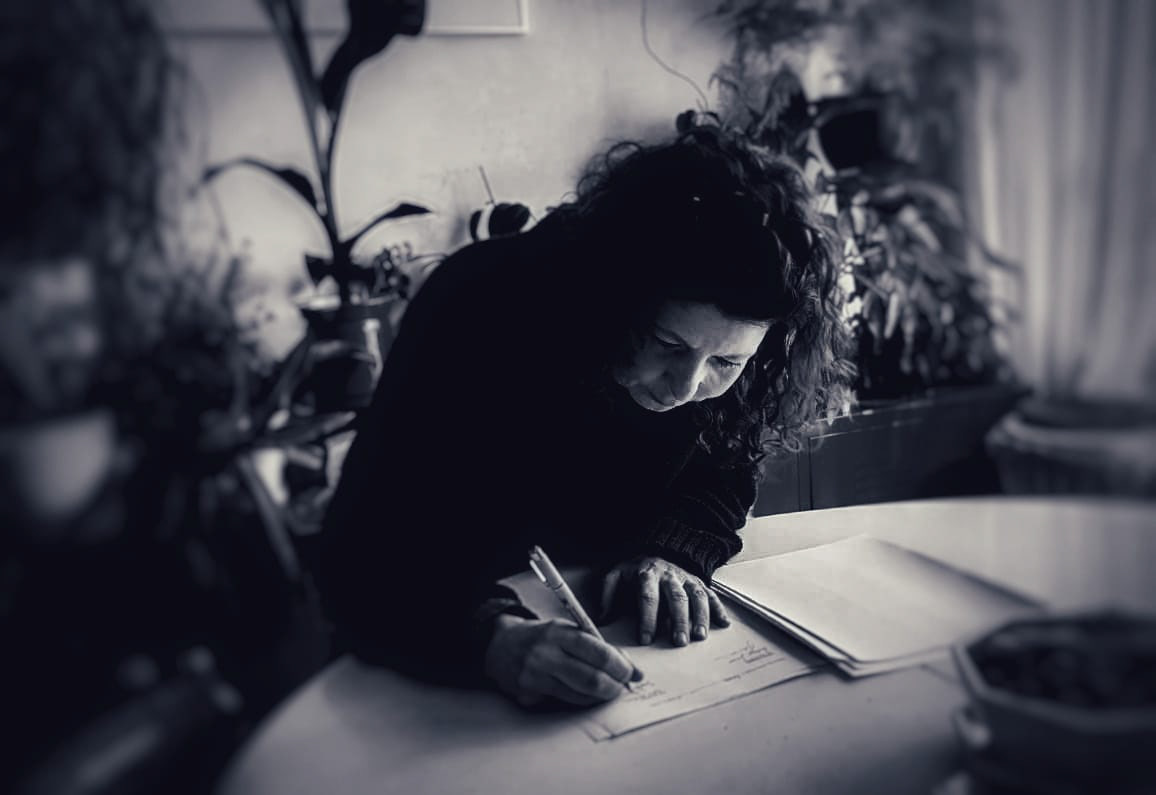 I have something beautiful to celebrate. All the hard work is starting to pay off. The seeds that have been planted from past years come out.
Normally I photograph people who sign documents for the municipality. Now It was my turn. I signed a contract and what a contract it is! I'm crossing the borders. Europe here I come.
Unfortunately I can't go to Lille yet with the borders closed. So I signed the contract at home. As soon as I can, I will meet Ludovic and Cécile of "Shot 21". I'm looking forward to our cooperation!
More on this soon. I can tell you one thing already. It's going to be really cool!
- Shot21 - I'm looking forward to it!
---------------------------------------------------------------------------------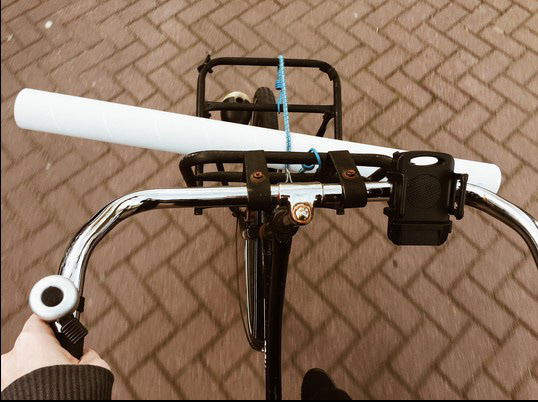 I am a photographer. Duh, I can hear you think. Many do not realize that there is more to it than just taking a picture. I am also a planner. And an administrative assistant, artist, accountant, stylist, communicator, image editor, web designer, copywriter, etc. Everything that is involved in a photographer.
Recently I have a new one. Deliverer. These weeks I deliver the posters that I made together with Mara, Margriet and Renate to people's homes or at work.
I enjoy seeing the people I photographed for the corona campaign 'Give each other space'. Working with people as a photographer is connecting. I look at people for who they are and try to photograph them as such.
---------------------------------------------------------------------------------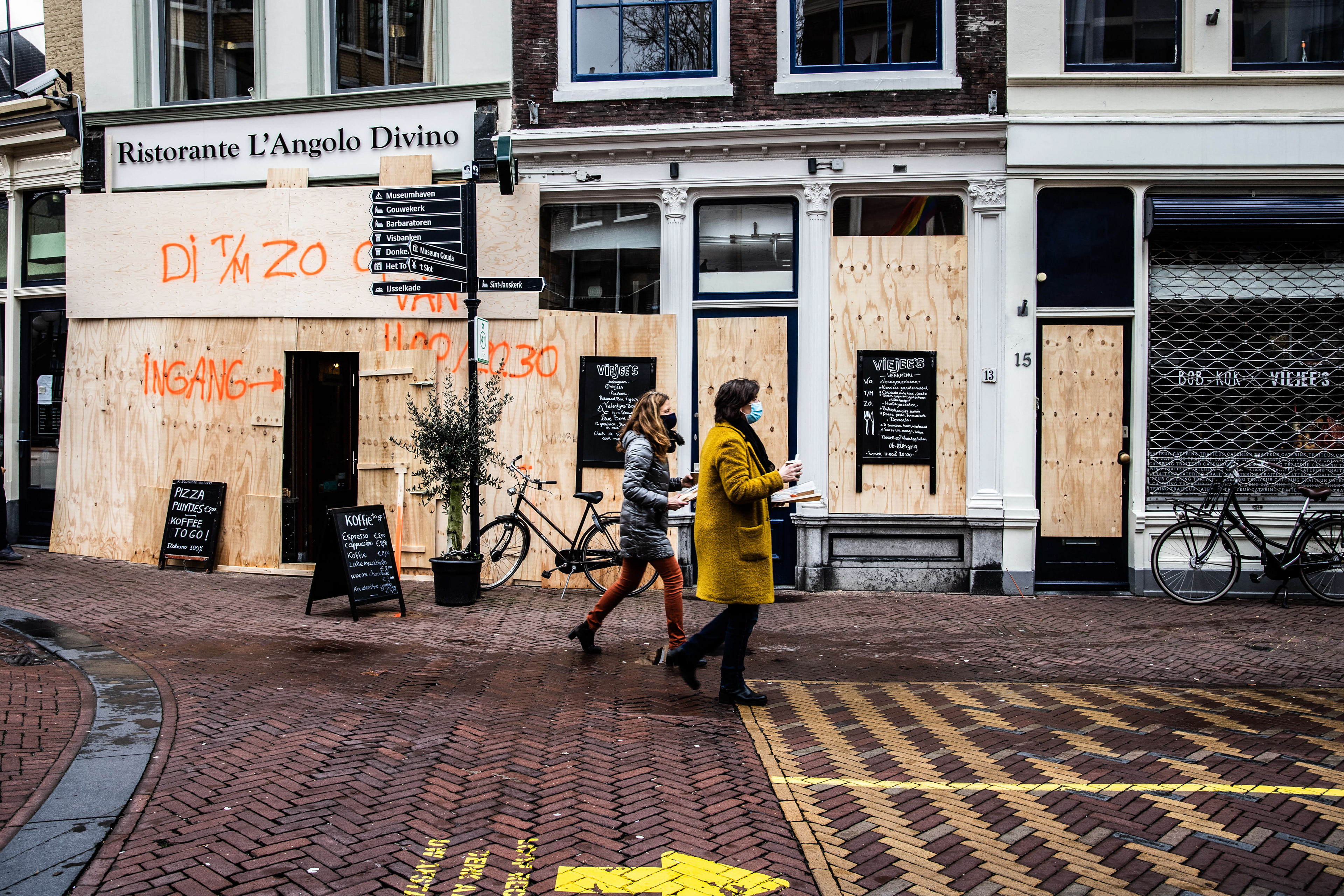 Fortunately, I am writing my blog in good health this week. Touch wood! Because I like to keep it that way.
What normally only happens in America or in the movies, you just don't expect in your own country. Bizarre images where criminals go wild, looting. A small group of people in Gouda also find it necessary to make other people's lives miserable. By burning cars.
In the Wijdstraat, the windows have been nailed shut for safety. It's a bizarre time. Fortunately, beautiful things also happen. Such as in Den Bosch where people will help the shopkeepers to clean up and people who collect money to help victims.
Hope it stays quiet tonight. If I am already tired of Corona? Yes! I want to hug my friends again!
I guess we just need to hang on a little longer..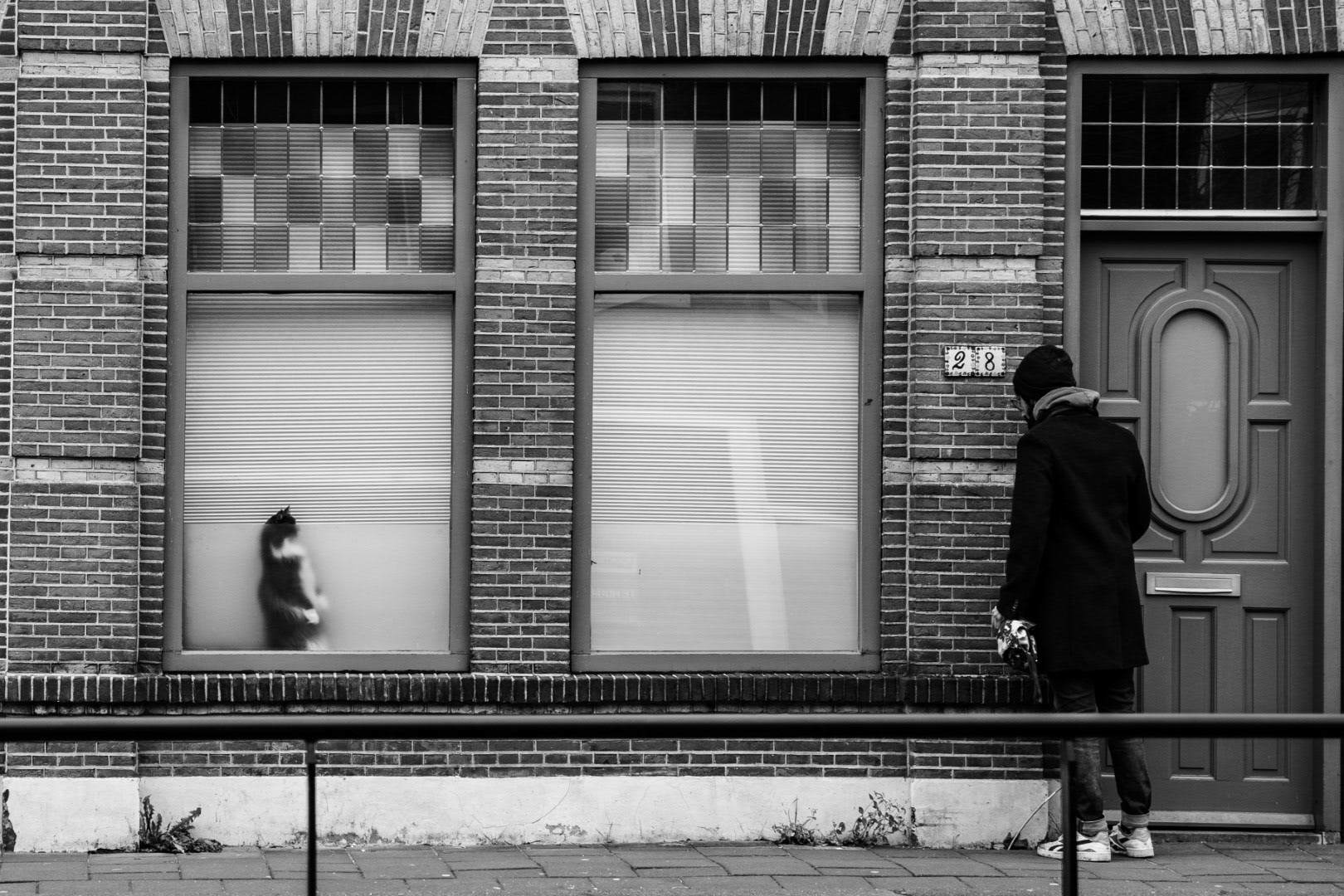 Lockdown in January .. mm. I am a warm weather person and I miss that the open doors and windows. Fresh air in the house.
I especially miss being outside. Heat I can handle very well. Cold I don't like. Only when I freeze my but of with a sunny clear sky, that I like. I only came out for work and to shop for food. Not very relaxed. It
felt like I had shrunk four inches.
Until a colleague came up with a brilliant idea. An app. I call it the kick-my-butt app. You can find it in the app store under the name "ommetje".
An app to motivate to make a daily stroll introduced by the Dutch Brain Foundation and brain professor Erik Schreuder. And it helps. I was really starting to get a little cloudy in my brain.
I hear you think ... What does this have to do with Window cats from Gouda? Well, during my walks I bring my camera, of course.
New album> Window cats from Gouda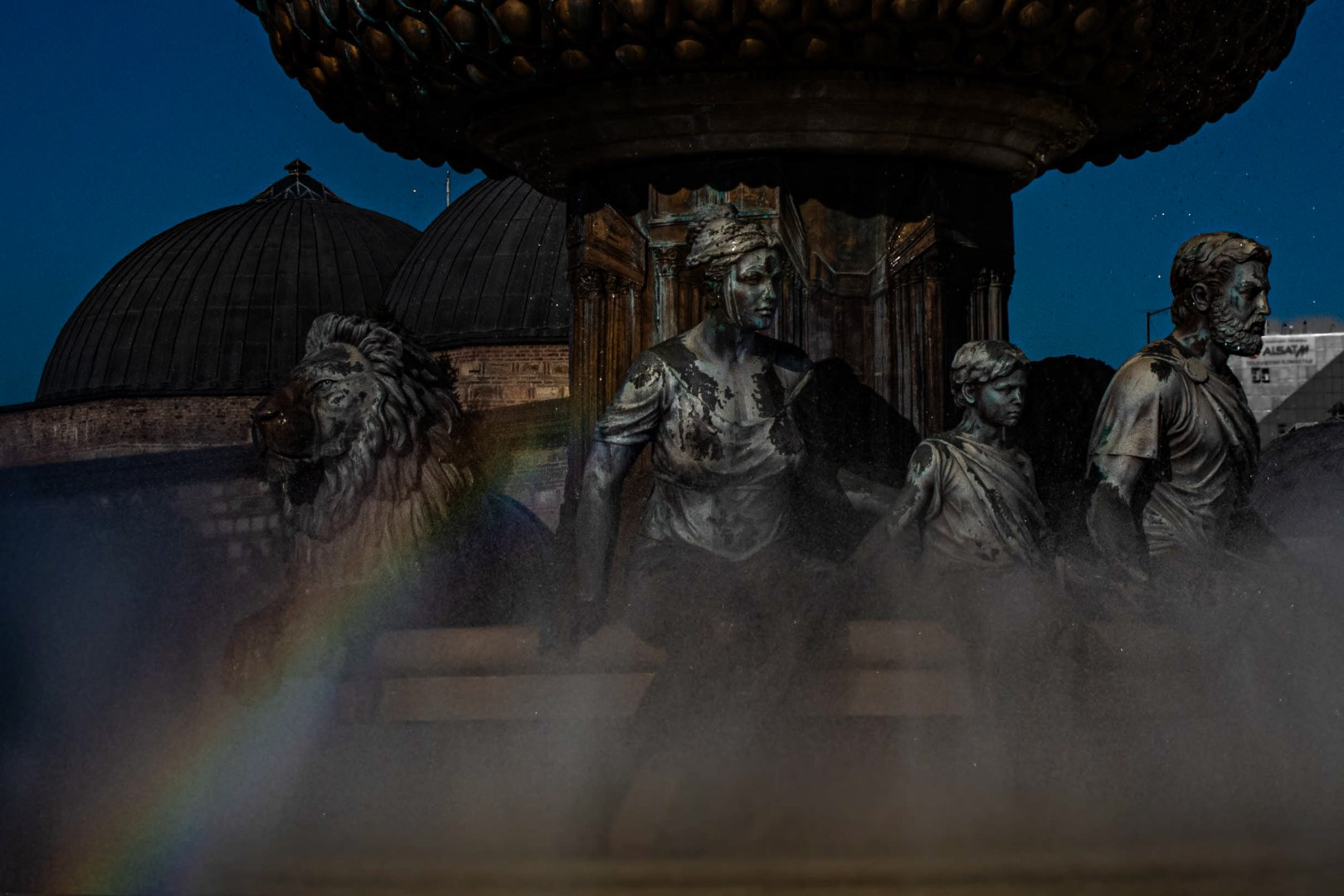 The end of the year is near. In addition to the festivities, December also feels that it is a time to look back at what the year has brought. It was a year like no other. Corona of course. But also the silence and fresh air. And Photo festival Schiedam where I was allowed to show a piece of Gouda.
Now I am on vacation and I rest. I am cleaning up all my photos and putting them on my external drive. Starting the new year with a clean harddisk.
While we look back, the lion looks with a rainbow of hope to the oncoming year. I took this photo last year in Skopje. On the square with the huge fountains. It's a monument of Philip II or Macedonia "Warrior". Alexander the Great's father.
I hope we can travel again in 2021. Although I also enjoyed my vacation in my home country. I have a lot of new ideas an also find time to deepen older ideas.
A very nice and healthy New Year for everyone!
Also for nature and our mother earth.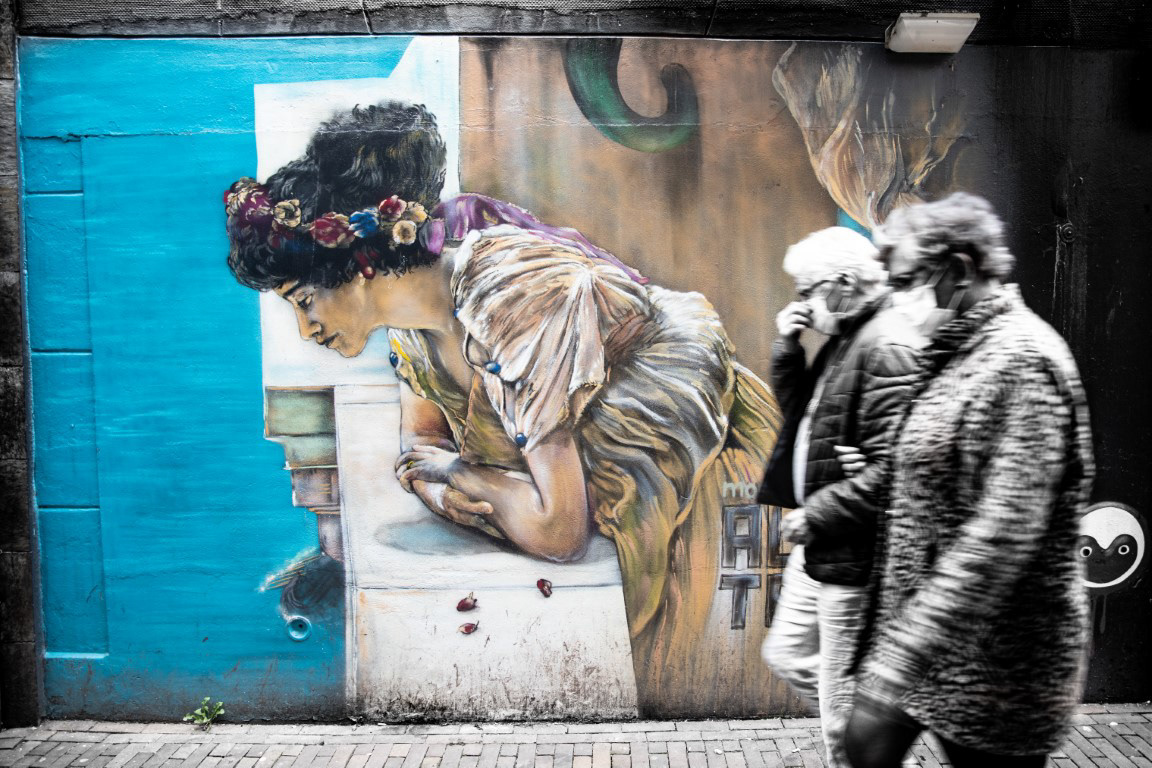 A new lockdown with curfew. It means sitting inside again in the evening and on the weekends. Working from home as much as possible. Fortunately I was just back home from a wonderful short week to Leeuwarden.
That would have been very different now. Together with my friend Mascha I enjoyed museums and art. It was just nice to be able to enjoy a beer in the pubs and have a dinner in a lovely restaurant.
What a great city! The street art in Leeuwarden is beautiful! I always stand in awe. How do they manage to make such great and beautiful works. For a few years now I have been quietly photographing street art in combination with my street photography.
Now the time has come. I'll release it. Free to roam the internet worldwide....
--- More English blog soon ---